Unparalleled Quality and Accuracy…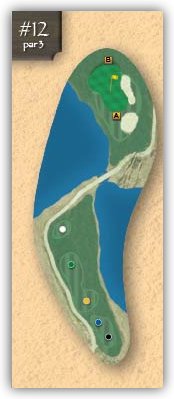 As avid golfers themselves, the owners of Tee to Green Guides recognized the need for top quality and accuracy when providing a yardage guide. For these reasons, Tee to Green takes on a unique approach and considerable expenditure to ensure a club decision based on our guide is the right one.
Tee to Green uses only the latest in high quality aerial digital imaging as the foundation for each hole layout on the golf course within the guide. Our rigorous process demands that each image is individually cleaned, enhanced and detailed to drive superior visual quality within the user experience.
Tee to Green is the only yardage guide provider that guarantees the accuracy of our guides. We accomplish this by initiating on-site surveys using state-of-the-art surveying equipment. After identification of landmarks within the imaging, Tee to Green will use pre-approved round-equivalents to accurately take measurements to be placed on each hole.
Course-specific Content…
Our guides allow for specified space for courses to provide "Tips from the Pro" and other customizable content that will add further shot-value for your golfers to this already incredibly accurate and useful tool. Tee to Green guides inevitably end up a memory keepsake or reusable pocket reference for all golfers who use it.
Web Exposure...
Tee to Green publishes all of its course guides in an organized, searchable way within its frequented website. The guides are published such that they may be downloaded for use on various wireless hand-held devices.* The guides may also be magnified without quality degradation.*
*Downloading, use on hand-helds, and magnification of images is limited to certain technical specifications.